Go back to Voting Machine Webpage
---
SPREAD THE WORD WITH STICKERS! (if you don't want to be associated with the website, just cut off the .org!)
BanVotingMachines.org
...and if you really can't afford to buy one, let us know and we will send it to you for free.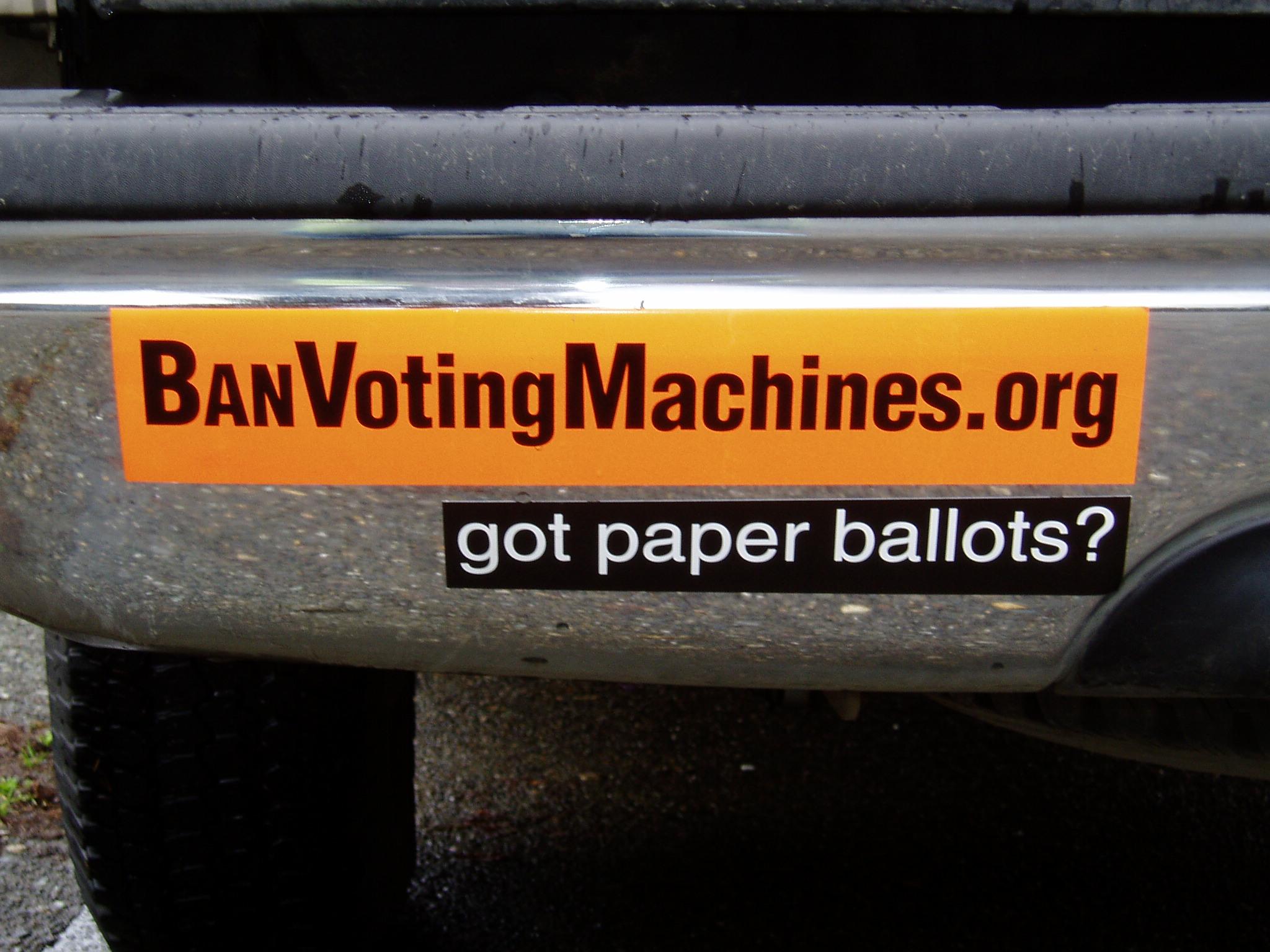 (See above what one enterprising voter added to the message.)
We now have bumper stickers (2.75" x 15") that you can put on your car, and 2" round labels that you can wear on your clothes, backpack, stick on envelopes, etc. We've secured the URL - www.BanVotingMachines.org. It automatically sends visitors to http://www.ecotalk.org/VotingSecurity.htm.
ORDERING INFORMATION:
For small orders, we charge flat rates: $2 per 10 round labels / $2 per 1 bumper sticker. Use PayPal:
Or, send us a self-addressed envelope and make a check or money order payable to: Lynn Landes, 217 S. Jessup Street, Philadelphia, PA 19107. // Note: I'm not a non-profit. I speak my mind and pay my taxes. There is no copyright on these stickers. Anyone is free to climb on board.
For large orders, go to our supplier, Donnelly/Colt Progressive Resources, Box 188, Hampton, CN 06247. The more you order, the less they charge. Call Clay at (860) 455-9621. Minimum orders: ROUND LABELS ($225 for 1,000) and BUMPER STICKERS ($183 for 125).